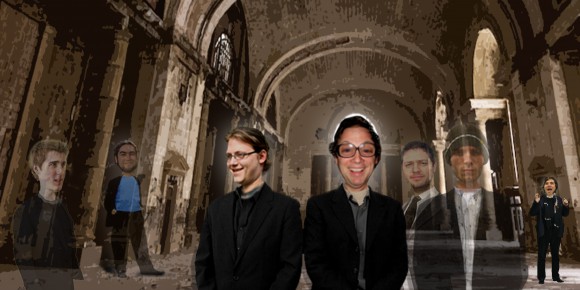 From the inception of the Think Shop Architects it was felt that a diverse group is what is best for our clients.  We have continued to evolve our personnel and tailor this for each project while maintaining a core group in order to provide stability.
Born in Detroit, Michigan, Keith Phillips draws from the information and understanding from his life experiences and applies this into each and every design.  He received his undergraduate degree in architecture from Lawrence Technological University, where continuing on to received his Masters Degree in Architecture with Distinction. It is Keith's approach that underscores the intensity of design through a conceptual design process, careful selection of material, and the examination of fabrication techniques.  It is his passion towards design and the rigors of exploring theoretical and conceptual approaches that permeates his contributions.
A lifelong metro Detroiter, William Donnelly currently acts as designer as well as fabrication specialist.  He received his undergraduate degree from Lawrence Technological University in May 2010. During which he focused on architectural experimentation and digital fabrication techniques.
Also a Detroit local, Benjamin Berr collaborates in all areas from initial design to finished installation.  Ben has collaborated on workshops from Paris, France to Shanghai, China investigating theories of fabrication.  Ben received his architectural undergraduate degree from Lawrence Technological University in May, 2011.